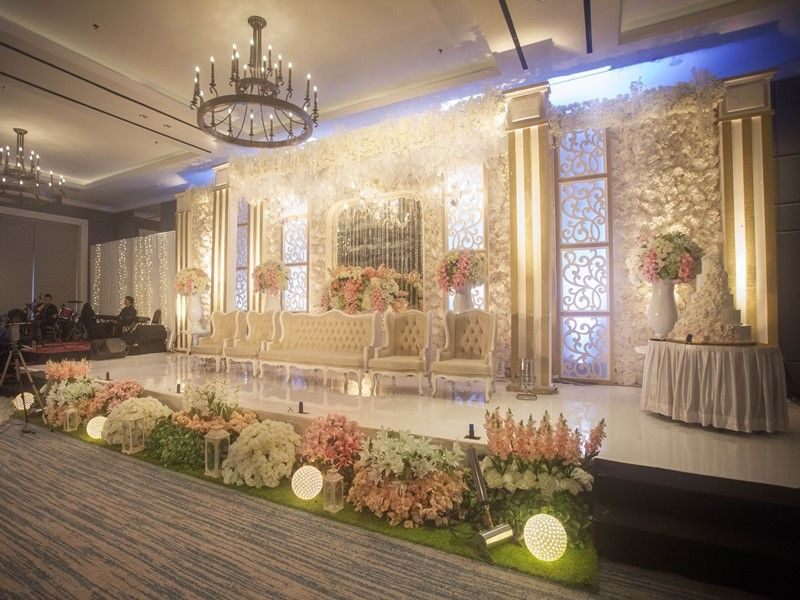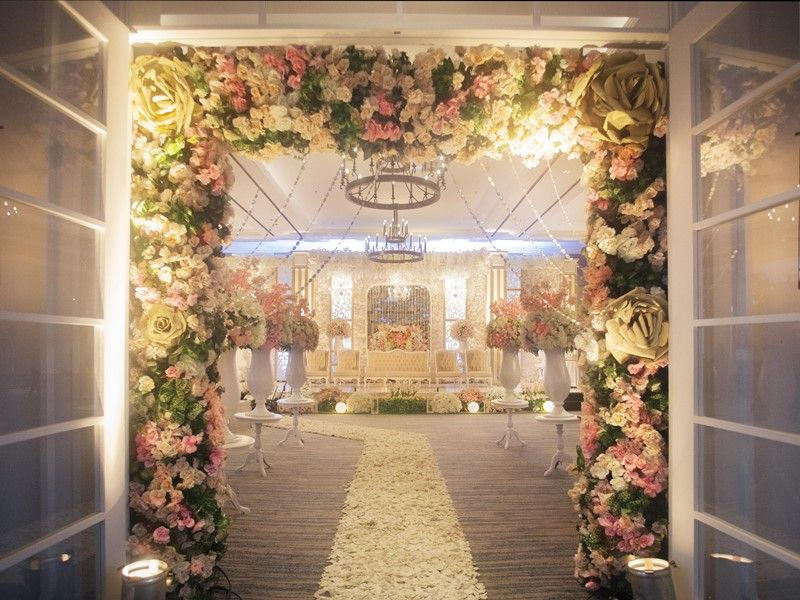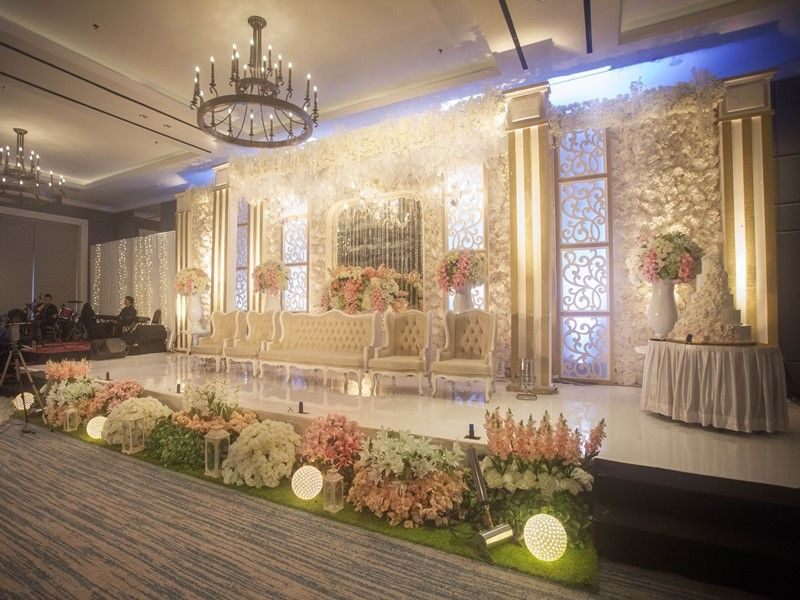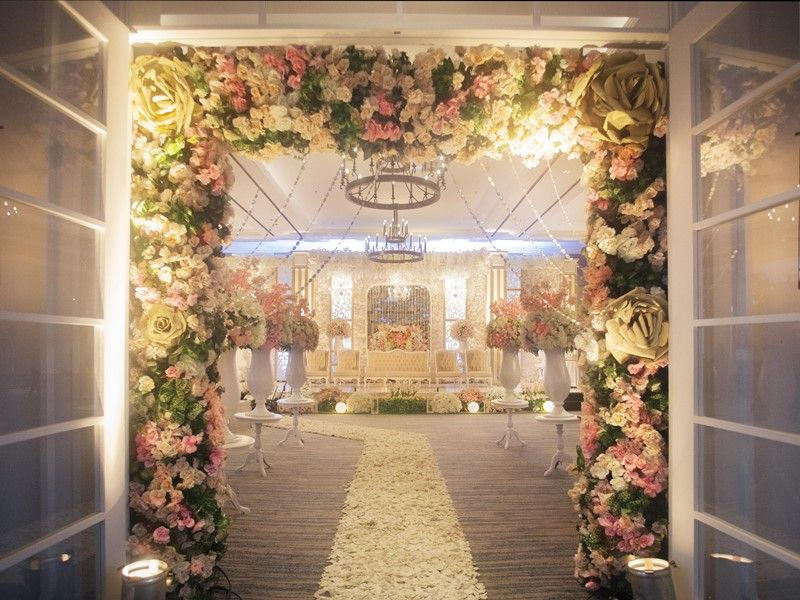 a 360 sqm spacious ballroom with 6 meters ceiling high.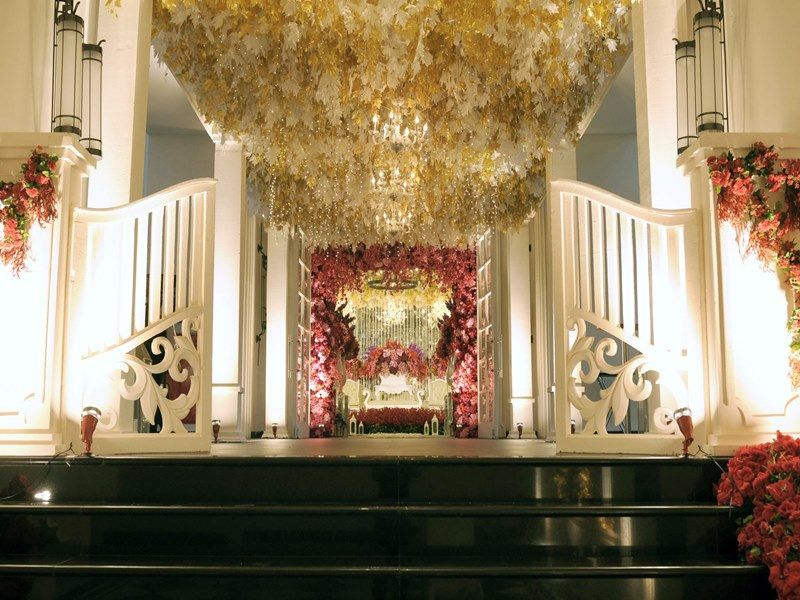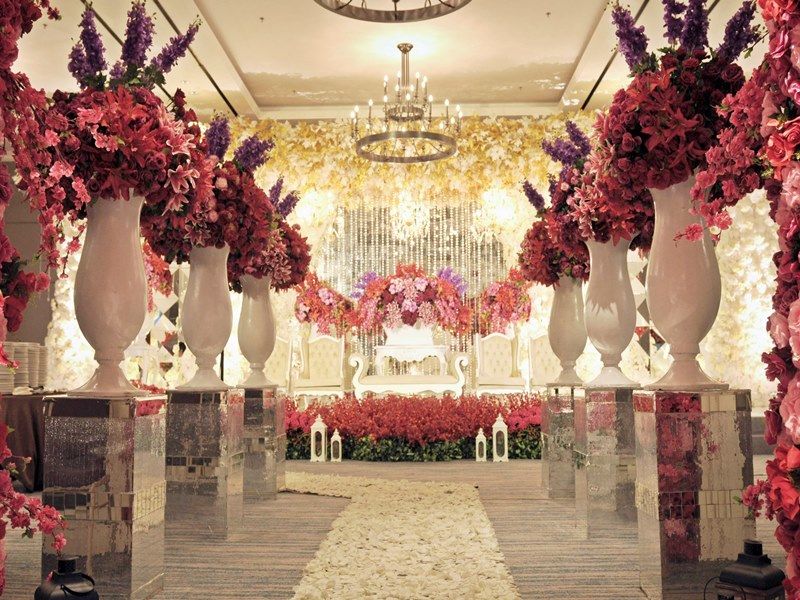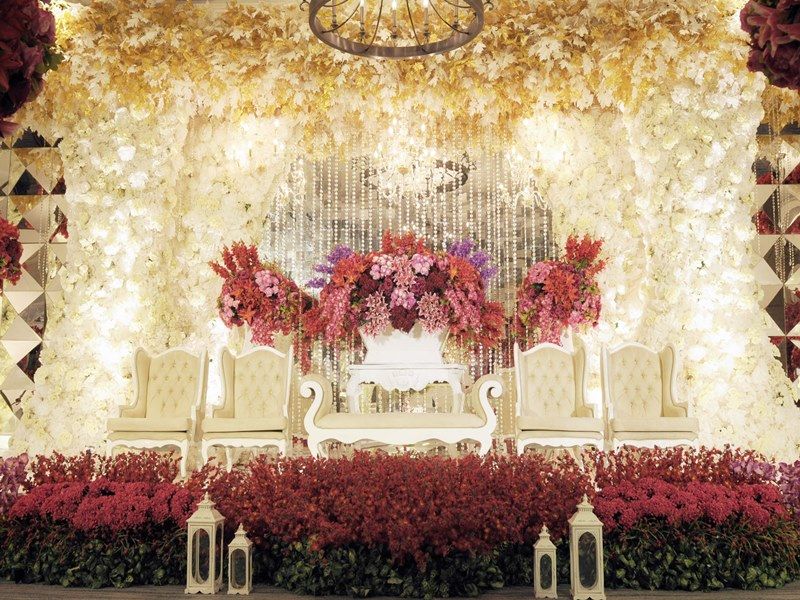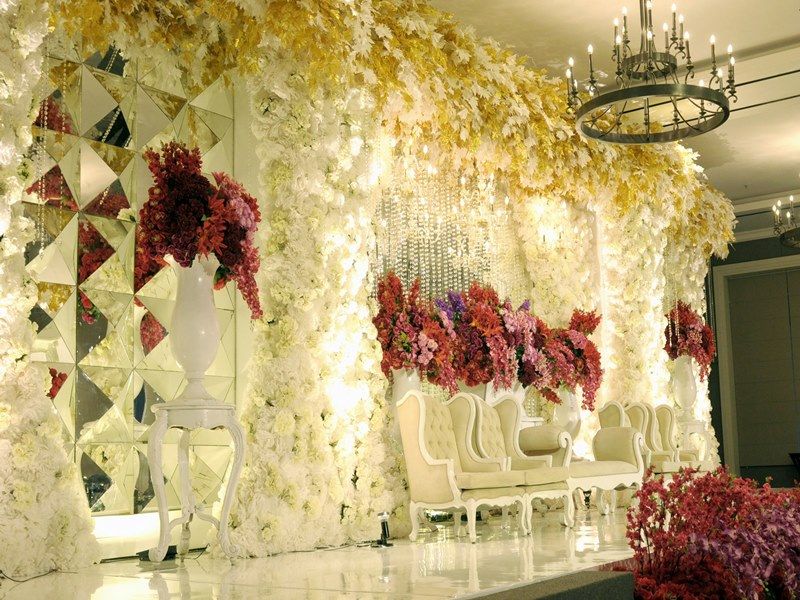 3 huge gates for flexible venue layout.
Dream Wedding
Stylish Ballroom with Fancy Chandeliers
Exchange your vows on an elegant wedding ceremony and have an unforgettable honeymoon at any Marriott International properties worldwide.
Kindly reach +62 22 87330330 for information.
EVERLASTING WEDDING PACKAGE
IDR 250,000 nett/pax, minimum 400 pax
Inclusions:
Choices of buffet menu selection for 400 portion as below :
- 3 (three) kinds of appetizer including salad bar
- 1 (one) kind of soup
- 5 (five) kind of main course (carbo, vegetable, chicken, beef and fish)
- 3 (three) kind of dessert including sliced fruits
2 (two) kind of selected drinks
Complimentary 2 (two) selected food stall for 100 portion per each food stall
Complimentary 1 (one) night stay at our deluxe room for bridal room
Complimentary 1 (one) night stay at our classic room for your parents
Complimentary 1 (one) night stay at our deluxe room for your 1st anniversary celebration
Complimentary meeting room usage for makeup room
Complimentary free parking voucher for 15 cars
Complimentary electricity up to 10,000 watt
Complimentary venue usage for your pre wedding photoshoot
Food testing prior to your wedding day for 6 person
Special room rate for your family member during wedding period
CHINESE SET MENU WEDDING PACKAGE
IDR 470,000 nett/pax, minimum 100 pax
Inclusions :
8 (eight) course staring from starter, soup, main course and dessert
2 (two) kind of selected drinks
Complimentary 1 (one) night stay at our deluxe room for bridal room
Complimentary 1 (one) night stay at our classic room for your parents
Complimentary meeting room usage for makeup room
Complimentary free parking voucher for 15 cars
Complimentary electricity up to 10,000 watt
Complimentary venue usage for your pre wedding photoshoot
Food testing prior to your wedding day for 6 person
Special room rate for your family member during wedding period